Professional Conferencing Right from Home
Crestron Automation Technology Makes Your Home Office the Perfect Collaboration Space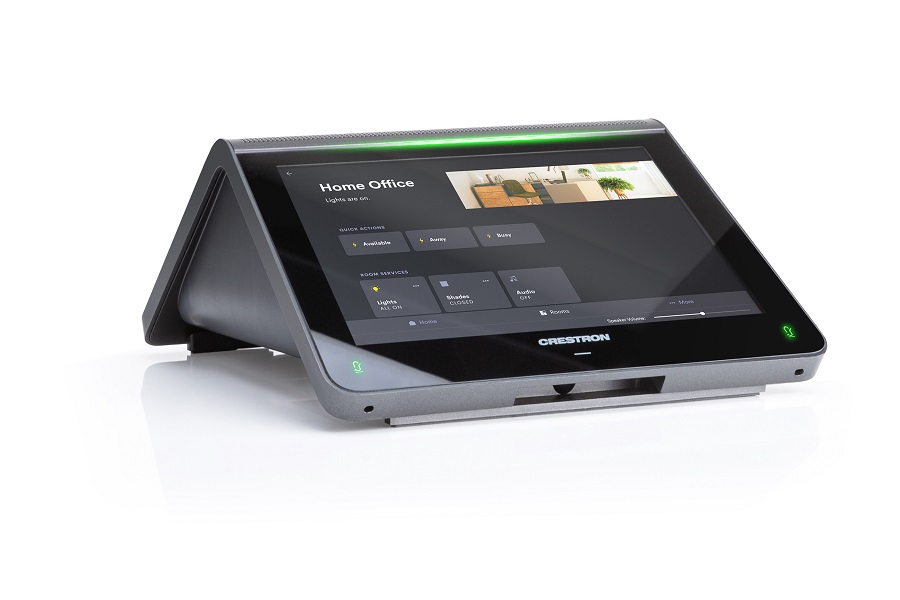 The trend of working from home continues to grow exponentially. Whether driven by necessity or as a lifestyle choice, the remote office is here to stay. The change was well underway as multinational teams began to make up larger proportions of companies. As a result, traditional office spaces and hours often become more of a detriment. The events of 2020 accelerated the trend, showing that quality productivity is possible after an adjustment period.
According to Entrepreneur Magazine, many founders are projecting that an average of 70% of their staff will work some form of hybrid remote scheduling for the next five to ten years. Interestingly research by the Boston Consulting Group and Microsoft found, "Indeed, for many, the remote environment has made them more productive because they're better able to craft an environment that works for them."
Crestron automation provides professional tools that improve working from your San Francisco, CA home. Are you ready to make your work from home more productive? Read more below to find out how.
See Also: Now More Than Ever, You Need A Robust Home Network
Communication and Clarity Are Key
To accommodate the needs of remote work and communication, we have turned to online conferencing tools. Despite the varied locations, our conferencing systems need to connect us and allow us to talk and present as if we are in the same room.
Crestron's innovations in commercial communications and home automation practically invented an entire industry. The products and systems have long been trusted components of Fortune 500 companies and luxury living. The Crestron MM30-R home audio conferencing system brings an enterprise-grade platform to your home office.
The 7-inch touch screen is a sleek, low-profile professional conferencing interface with all the tools you need built-in. Communication is the essential element of a business; it is where we generate new ideas, resolve issues, and plan future growth. It is paramount that both sides can be heard clearly, replicating face-to-face conversations as closely as possible. The desktop tablet contains a 360-degree microphone array and high-fidelity speakers that are specially tuned for speech audio. Now you don't need to be worried about sounding like a long-distance speakerphone; the voices come across clear, crisp, and with presence.
Where Business and Lifestyle Meet
The Crestron Home OS integrates your business needs with home control and convenience. The unit is simple to connect using only an Ethernet or Wi-Fi and a USB connection to your computer. There is no extra setup; simply select the device from the configuration section of your preferred online conferencing tool and get it working!

The MM30-R includes native access via the Crestron Home app and offers complete integration with the existing Crestron automation system in your house. Control lights, shades, home theater, security, and camera controls. In addition, you can add ambiance and energy with built-in access to Sonos and Crestron Sonnex multiroom systems. Add inspiration while working on a proposal or kick up your heels when the day is done.

Are you intrigued by the possibilities that Crestron automation can bring to your work from home experience? Reach out to us for a state-of-the-art home office automation installation. Call 650-680-3872 or fill out our online contact form for a free consultation.

No video selected.