Crestron Automation Simplifies Control of Your Home's Technology
Discover the ways you can control your Crestron home automation system in Palo Alto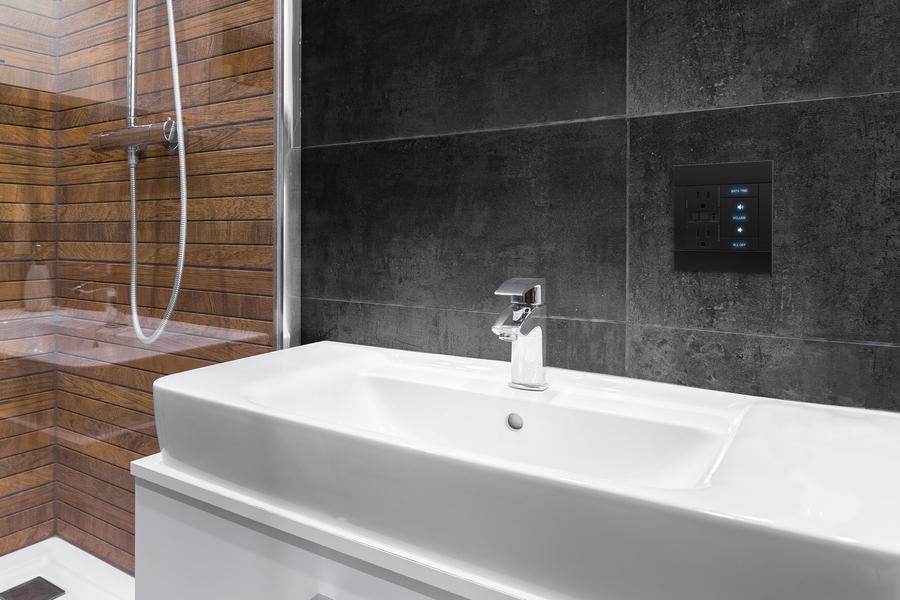 Consolidate control of all your smart technology into a single, centralized system. Gain peace of mind knowing that you can check on and adjust the critical systems of your smart home no matter where you are in the world. Crestron home automation is an intuitive and straightforward solution that instantly responds to a single touch or the sound of your voice. Crestron offers a variety of ways to control your home to create a lifestyle of luxury effortlessly. Read on to learn three ways you can manage your Crestron automation system in Palo Alto, CA.
SEE ALSO: THE ULTIMATE AUTOMATION WITH CRESTRON IN YOUR HOME
Horizon Keypad
The Horizon keypads and dimmers (as shown in the photo above)are highly customizable tactile control panels. Accentuate your home with the choice of four different button styles and single, side-to-side rocker, small up-down rocker, and large up-down rocker options. Color backlighting illuminates the custom laser engraved text for enhanced readability under low lighting conditions. It can be manufactured to glow two to three times brighter when the button is active. They can be arranged side-by-side up to four across in a multi-gang electrical box with perfect alignment for a single control surface without gaps. Trim pieces are available in glossy and matte styles and can even be customized to your liking. They also come in 1, 2, 3, and 4 gang sizes. These hybrid systems offer a consistent look throughout your home and have no minimum load requirement.
Crestron Home App
The Crestron Home app is available on your iOS or Android device to control your system while at home and away. Fine-tune your lighting in every room or select areas, manage your motorized shades for enhanced privacy and energy savings, adjust the volume of your whole-home audio system, adjust the temperature, and control your home entertainment from a single centralized interface. It is easy for those with more than one residence to switch between different homes and make adjustments no matter your location. Easily customize your home screen to display the features you use most, elevating your living experience with smart technology that awakens with a single touch.
70 Series Touchscreen
The 70 Series Touchscreen can either be mounted on your wall or purchased as a tabletop model that can be placed on any nightstand, kitchen counter, or coffee table. There is no need to set it near a wall outlet; all models are Wi-Fi enabled. Proximity sensors detect motion and awaken the screen on approach for a discrete control experience. The sleek design features a thin bezel, black and white finishes, and a sharp, high-resolution display. The wall-mount version is available in 5", 7", and 10" sizes and supports both mullion and glass-mount methods. The tabletop version is available in 7" and 10" sizes and utilizes a cast aluminum enclosure for a modern appearance.
Experience the ease of control of a home automation system when you get in touch with a Crestron dealer. Reach out to Western Audio Video for a state-of-the-art home automation installation that will allow you to take full advantage of all your connected devices. Call us at 650-203-6926 or fill out our online contact form.