A SMART APPROACH TO TECHNOLOGY
For all of our technology solutions—including smart home and
boardroom automation
—we know that our systems will only be as good as the devices we use. From intuitive control from a touchpad or smart device to high-quality sound in your San Jose or San Francisco home or office, we're committed to only working with the best manufacturers available. Below we highlight some of our top partners and highlight some of the reasons that we enjoy working with them.
Forget about the clutter of remotes, switches or screens to control all the technology in your San Mateo home or office. Upgrade to a Crestron smart control system that offers access from their elegant touchpads, custom-engraved keypads or the smart device of your choice. With more than forty years in the industry, they provide the most reliable systems. Their solutions range from smart home technology to
office audio visual systems
. With a variety of product and services, it's easy for us to create a custom solution.
With a
Savant home automation system
, control is in the palm of your hands. A plethora of devices ranging from your smartphone to your flat screen can include custom interfaces to control your San Francisco home. Manage your lights, thermostat, entertainment, and security all from the same location whether you're home or on the other side of the world. Savant can transform the complex world of smart home technology into a simple-to-use interface that the entire family can enjoy.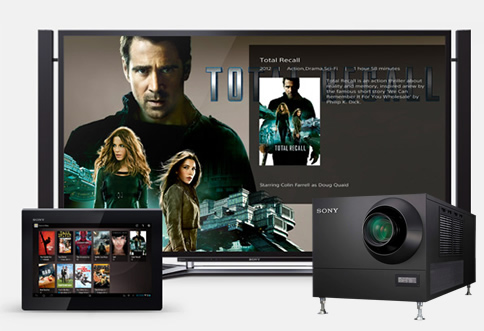 Experience the most realistic picture quality in the industry with Sony's X-Reality Pro technology. Our displays optimize the color, contrast, and textures of every image on your screen to get you images that are unbelievably lifelike. Sony loads its images with a broad range of colors from pixel to pixel to create ultra-high-definition visuals that will transport you to another world.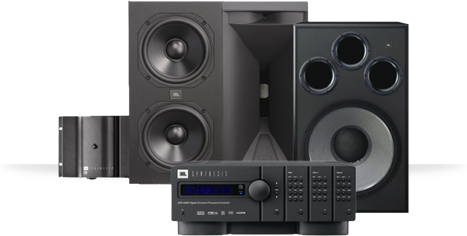 For over 60 years, JBL synthesis has been the standard-bearer when it comes to professional sound. They're the preferred loudspeakers of choice for recording artists as well as touring musicians. In collaboration with Lucas films engineers, they're also responsible for developing THX technologies that have revolutionized home theater surround sound. Their innovative technology continues to evolve to create some of the most advanced products ever used in home entertainment systems. With horn-loaded compression drivers, titanium tweeters, and high-definition crossover capabilities, they offer the crispest, most powerful home audio.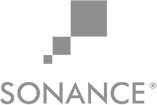 One of the most diverse players in the audio industry, Sonance offers unique speaker lines for all applications. Whether you want a crisp reproduction of your favorite album or to immerse yourself in a multi-channel film soundtrack, Sonance has the answers. They offer architectural speakers that blend into your interior design as well as dedicated outdoor speakers for your patio or backyard.
ClearOne is a multinational company that designs, develops and distributes a variety of business audio video solutions. Their products are used throughout the world in telecommunication systems, video conference systems, and
boardroom automation systems
. Their collaboration software makes it easy for all of your employees to stay connected whether they're in your San Francisco office or working remotely. They are always innovating and releasing new technology that further revolutionizes business communications.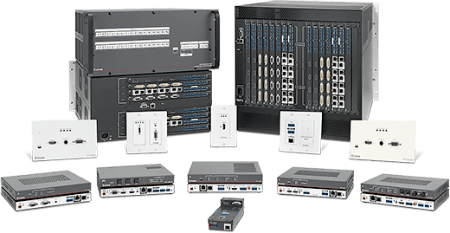 Millions of people around the world have experienced Extron's dynamic digital signage solutions. The company provides processing, distribution and control products that make it easier for professionals to share their messages. They have an ongoing commitment to excellence when it comes to image and audio quality as well as ease-of-use. Their management tools make it easy for technology professionals like us to design custom audiovisual systems for our clients in a variety of industries.
When it comes to conference AV, no microphone offers better natural sound and durability than the Shure SM58. The company offers a broad range of wireless microphones and award-winning earphones that create a brand new audio experience for discerning listeners worldwide.

Create the ultimate collaborative environment in your office with Polycom. With the ability to communicate more efficiently, you can transform the way you do business. Polycom is committed to telepresence solutions that make it easy to connect, share, and collaborate with anyone around the world. Polycom has introduced the Workplace of the Future. Are you ready?
Bose is best known for their noise-cancelling headphones, but they've made a wide-ranging contribution to the residential and commercial audio industries. Not only that, their engineers have even found solutions well beyond audio projects including a revolutionary seas suspension system for long-haul drivers. Due to their ongoing innovative spirit, Bose is always a great option for our integrated systems.
Vaddio is another big player in the conference AV world, especially when it comes to PTX cameras, professional AV solutions, collaborative products, and
video conferencing systems
. Vaddio works hand-in-hand with its dealers to ensure that they're delivering cost-efficient solutions to their clients. With industry-leading warranties, one-year-advanced replacement and technical support, they are there for the end user well beyond installation.