THE ULTIMATE AUTOMATION WITH CRESTRON IN YOUR HOME
LEARN WHY YOU SHOULD CHOOSE A CRESTRON DEALER FOR YOUR SMART HOME NEEDS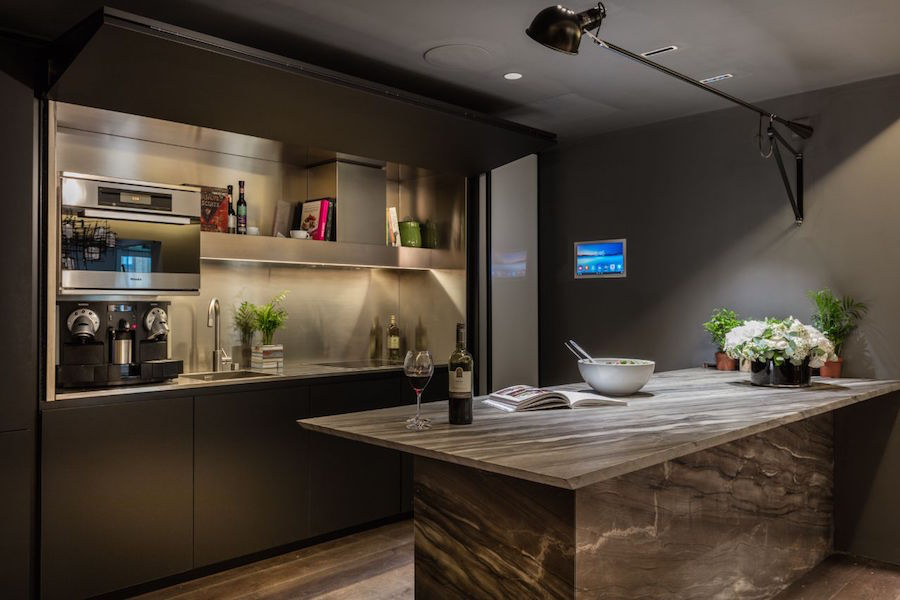 When asked to name the premier name in whole-home automation, the answer is simple: Crestron. The name is synonymous with quality and cutting-edge innovations, as it has been since its founding in 1972.
From the beginning, Crestron has developed products and solutions to fulfill the needs of today with an eye towards the next paradigm shift. The company was among the first to embrace network devices, dragging a resistant industry into the future. They were also among the leaders in bringing 4K 60 4:4:4 over category cable infrastructure, bringing you higher-quality content with more straightforward installation.
As a Crestron dealer, we are committed to making this Made in the USA product line your Hillsborough, CA home's ultimate luxury system.
SEE ALSO: When Is it Time to Upgrade Your Network?
DigitalMedia
Crestron, very early on, started with multimedia switching and control, bringing matrix switching - the ability to send any source to any destination - to the home. The engineers took the lead in developing the technologies to transport high-resolution digital video over category cable.
The result is the DigitalMedia ecosystem and product line; the technology delivers the highest quality video to any location in your home. DM is an unparalleled AV platform that reduces the amount of equipment clutter, provides easy access to all your content sources, and can accommodate expansion with just a few connections. With DigitalMedia, you can view stunning 4K video on any screen or watch four channels simultaneously via the multi-window processors.
Lighting
The company continues to interface with any set of devices or systems in the market, but when they become frustrated with the limitations of these, they look to make a better product. Lighting has the power to transform the way a room looks and feels. Set the mood, create ambiance, or ensure your property is safe and secure.
When dealers and integrators lamented about the limitations and clunky solutions other 'smart' lighting systems provided, Crestron worked to do better. The result is industry-leading lighting solutions. Crestron offers comprehensive answers from centralized cabinet modules, wired keypads, and wireless mesh network devices working independently or as an ecosystem.
Take Control
Crestron offers an extensive line of control interface options. From lighting to audio to remote access, the company has been at the forefront of control surfaces.
You can choose from sophisticated keypads that combine style and functionality in a package that delights any architect or designer. Whether you need a hardwired or wireless controller, Crestron has a line that fits your needs.
Touch screens have been part of the company's offerings from very early on. Once just a high tech way to control all of your devices from one interface, today's units include native DigitalMedia inputs, wireless options, and a mount for every space.
Crestron practically invented remote control over IP networks, allowing you to access your home from anywhere in the world to check on security alerts, monitor your wine cellar temperatures, or allow tradespeople in with automated locks.
Western Audio Video prides itself on being a Crestron Dealer, part of the industry's best-trained technicians with Crestron DMC-E and DMC-D certifications.
Are you interested in learning more about how your home can have the ultimate in luxury control and automation with Crestron? Reach out to Western Audio Video for a state-of-the-art home automation installation that will allow you to take full advantage of all your connected devices. Call us at 650-680-3875 or fill out our online contact form.