How to Optimize the IP Video Distribution for Your Company
Enjoy Video Content with Higher Resolution and Lower Latency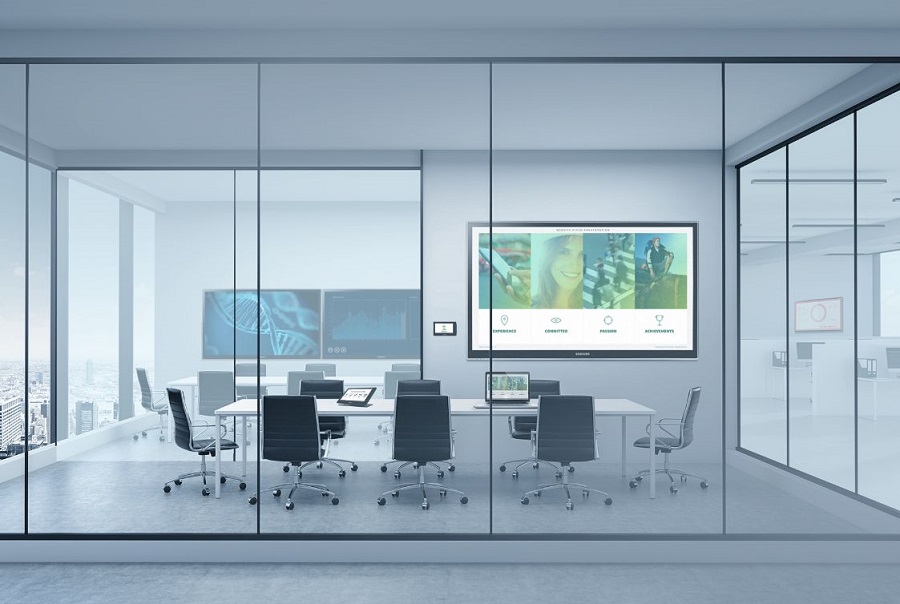 The switch to IP video distribution should be a no-brainer for any business that relies on dynamic video displays. Once you switch to distributing video over your network, you enjoy a more seamless installation with a myriad of benefits.
With video over IP, it'll be easier to scale your system, send video longer distances, and create more engaging content. Now that you can dispatch more signals to your display, you can use content that combines live video, recorded footage, images and text simultaneously.
Even among all these benefits, there's one we know business owners and office managers care about most: cost-efficiency. Two installations became one, so you save your company money while getting better results.
How can you take advantage of this emerging technology in your San Jose, CA, business? In this blog, we feature components which are vital to getting unrivaled quality out of your IP video distribution.
SEE MORE: Why AV Over IP is the Ultimate Business Investment
Enterprise-Grade Network
Since your network is now carrying double the load, the first step needs to be preparing it for that added responsibility. Crafting a successful enterprise-grade network requires a lot of moving parts, but here we want to focus on your gigabits. Essentially, the higher your gigabit-speed, the faster and more efficiently data can travel through your network.
Usually, the highest speed you get in a residential network is one gigabit per second. Relying on this for your business operations won't be enough. Design your network for success with 10G equipment that eliminates bottlenecks through more switching layers while reducing rack and cable clutter. With more switches and bandwidth, it's also easy to expand your scope over time.
Crestron DM NVX System
Realize the full potential of your IP Video distribution by pairing your 10G network with Crestron's DM NVX System. The DM NVX system offers pixel-perfect images with 4K video resolution and full HDR. The second you move your mouse, type on your keyboard or annotate on your smartboard, the changes appear instantly on your display for smoother presentations.
Hundreds of engineering hours resulted in the flagship IP video ecosystem in the industry composed of encoders, decoders, a DSP (digital sign processor) and director. The director easily lets you configure your system to send multiple signals simultaneously to the endpoint of your choice. The system scales to match your company's precise needs by adding more encoders or decoders to it.
Understandably, security is a concern when you're sending valuable information through your network for presentations, meetings or digital signage. Reinforced with multiple encryptions, authentications and network protocols, Crestron's DM NVX keeps your data secure at all times.
SnapAV MOIP System
Other IP Video Distributions are available for you to choose from including the highly rated MOIP system from Snap AV. Media Over IP offers full 4K, HDR video resolution and easy scalability by merely adding more transmitters or receivers to the mix.
All video signals are encoded when transmitted for added security and decoded at their desired resolution (HD, 4K) once they reach their endpoint. You can even send the signal over 300 feet with the help of their dedicated extenders.
MOIP stands out more than anything for its simplicity, taking advantage of Snap AV's OVRC cloud-based platform for easier installation. Once you connect your equipment to the network, the controller auto-discovers it, troubleshoots it and manages it remotely down the line.
Get to keep the control options that your company loves with drivers available to integrate the MOIP system with industry leaders like Crestron and Control4.
Are you interested in installing an IP video distribution system or replacing your existing one? Let our team help you find the ideal solution that matches your company's needs. Link up with one of our experts by calling us at (650) 747-9447, filling out our contact form or chatting with us below.