Why AV over IP is the Ultimate Business Investment for 2018
Find Out How This Technology Can Enhance Business Communications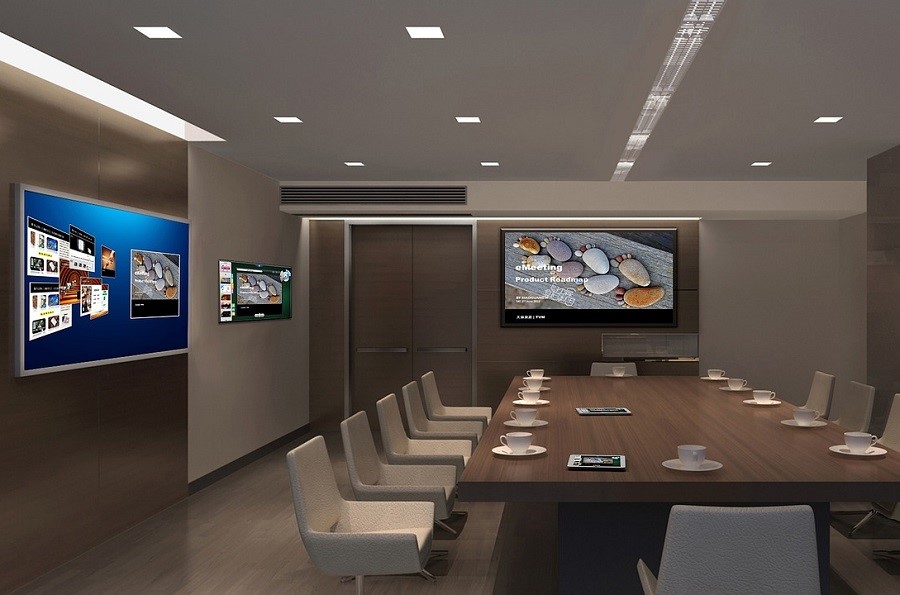 In the world of technology, there always seems to be new trendy acronyms hitting the market. So, we can't blame you for being wary when you first hear of AV over IP.
Not only is it another acronym getting lost in the pile with HDCP, IoT, and HDR, but the word IP can also be a bit of a turnoff in itself. Do we really need something else connected to the internet for no reason?
But AV over IP isn't just a gimmicky feature. It's a solution to a changing media landscape. It allows for convergence for your data, communications and video distribution within one efficient system.
In this blog, we'll explain a bit more about this new technology, showcase its most significant benefits, and help you figure out how to best bring it into your San Jose space.
SEE MORE: What is the Best Way to Control Your Office AV System?
What is AV Over IP?

Instead of using traditional video distribution systems, AV over IP uses your existing networking framework to share content from a select group of sources to an infinite number of devices.
Here's how it works: You have an encoder that compresses the signal into packet-based information and sends it to an Ethernet switch. The switch then relays the signal to a decoder, which translates it for your display or speaker of choice.
Each 'packet' of information includes the original AV file as well as the source, destination, and sequence needed to complete the command.
What Are Its Biggest Benefits?

Why would someone take this approach instead of sticking with traditional video distribution systems? Below we highlight some of the biggest benefits associated with AV over IP:
Scalability: With a conventional AV system, you're using matrix switches with a limited number of inputs and outputs. If you want to expand, you need to invest in more expensive equipment. With AV over IP, your switch can send the signal to an endless amount of destinations with available decoders. To expand, you just have to add a decoding device instead of having to overhaul the entire AV system to add a new matrix switch.
Distance: With AV over IP, you can use fiber optic cables and switch-and-repeat technology to expand beyond the usual 100-meter limits associated with HDMI cables.
Cost-Effective: Instead of dealing with two costly installations, you can use the same framework for both your internet and AV needs.
Dynamic Content: Since you can have an endless number of signals reaching your displays, you can offer more dynamic information with live video, recorded content, website content, images, text and more simultaneously.

How Can You Optimize Your System?
As with any connected technology, it's essential you have the necessary bandwidth requirements in place to transfer these packets. In some cases, it may be ideal to create a dedicated VLAN for your AV over IP, so its signals don't interfere with your day-to-day activities.

When choosing manufacturers, make sure they offer 4K resolution, high frame rates, encryption technologies, color compression and interoperability. We recommend working with companies like Crestron and Extron.

For example, Crestron's NVX Media delivers 4K resolution at 60 frames per second with HDR over a 1G Ethernet network. Crestron's trademark technology simultaneously decodes and encodes signals to reduce latency and includes AES encryption. With its XiO director, it's easy to configure the system, manage DM NVX endpoints, and install firmware updates.

Want to embrace this video distribution technology to enhance your office, retail, or educational communications? Reach out to Western Audio Video for a custom solution that takes your unique preferences and needs into consideration.

No video selected.