Prepare Your Conference Room for Zoom Meetings with Reliable AV Solutions
Advanced Audiovisual Technologies Can Significantly Empower Your Zoom Room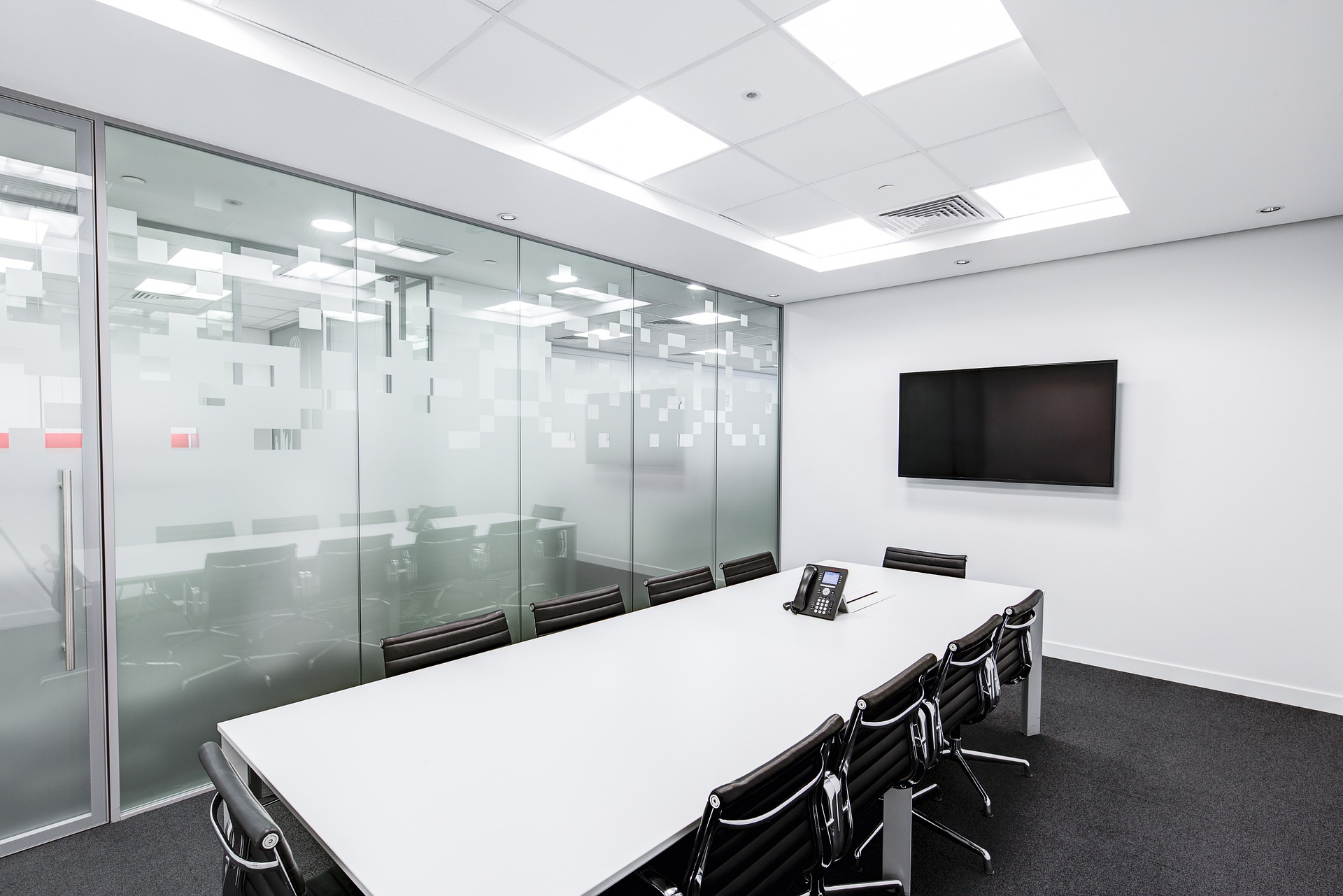 In today's world of IoT, businesses are increasingly adopting remote video conferencing solutions like Zoom to conduct meetings with their decentralized staff and clients. Zoom is helping revolutionize the way remote teams collaborate, with benefits such as HD video streaming, wireless sharing, group chats, and more.
With complimentary conference room AV solutions like in-surface speakers, video displays, and automation, you can enhance the efficiency of your Zoom meetings even more. Read below to explore three top AV technologies our team at Western Audio Video can incorporate into your Hillsborough, CA office to facilitate your meetings.
SEE ALSO: How to Improve Productivity with Conference Room AV
Concealed Audio Distribution

Relying on just one or two speakers from which to hear your remote meeting attendees may cause spotty, disproportionate sound. Perhaps you can hear perfectly clear by the speaker in the front of the conference room, but your staff in the back may be struggling to make out the conversation, which could negatively affect their engagement.
With evenly distributed in-wall speakers, each corner of your conference room will receive high-quality audio so that everyone, no matter where they're sitting, remains engaged and alert throughout the entire meeting. We install every speaker flush with your ceilings and conceal the wiring behind the drywall so that your conference room remains clean and clutter-free for a more professional environment.
What's more, our in-wall speakers use wide dispersal technology so that the sound output from each speaker spreads evenly throughout your conference room instead of in one specific direction. Sound stays uniform at any level throughout your space.
Vivid Video Displays

If most of your conference room meetings are conducted with Zoom or other video conferencing software, then it's crucial that you invest in high-quality TV displays to clearly view the faces of your staff and clients as well as their digital presentations from any corner of the room.
Quality isn't the only factor to consider; size and placement matters, too. It may seem easy to install one screen in the middle of your conference room and call it a day, but a little more planning is required if you want to optimize your conference room for more productive meetings.
Our team will consult with you to install appropriately sized displays that easily integrate with Zoom so hosting and attending video meetings is effortless. If you desire more than one monitor in your conference room to display multiple presentations or video streams simultaneously, we've got you covered. We'll show you just how intuitive it is to distribute different screen-shares, video streams, and more on multiple monitors in your conference room using Zoom.
Intuitive Tabletop Control

Before you can host or attend a Zoom meeting, you must first set up the right gear. That gear usually includes your laptop, an HDMI cable, charger, maybe a mouse, and more. Before you know it, your table is cluttered with unsightly tech that takes away from the professionalism of your conference room.
Instead of hassling with wires and fighting for space on your table, manage your Zoom meetings natively with the Crestron Mercury tabletop conference system. The Zoom Room interface is already embedded on this 7" color touchscreen for simple access and includes everything you need for an enterprise-grade video conferencing solution.
You can even control the smart technology in your conference room from the same touchscreen. From one interface, dim the lights, lower the shades, and power on your monitors to prepare for your Zoom meeting. All the features and user-friendliness you desire in a video conferencing solution is packaged perfectly inside Crestron Mercury.
Whether you're looking to enhance the physical AV infrastructure in your conference room for more productive meetings or want to get started with Zoom, our team is here to help. From conference room design, AV installation and service, and Zoom setup and training, we're the experts you can trust. Contact us today by filling out our online form or by sending us a live chat below!