MAKE YOUR BUSINESS LOOK AND SOUND BETTER
IMPROVE PRESENTATION AND INCREASE SALES WITHOUT DISTRACTING FROM THE ARCHITECTURE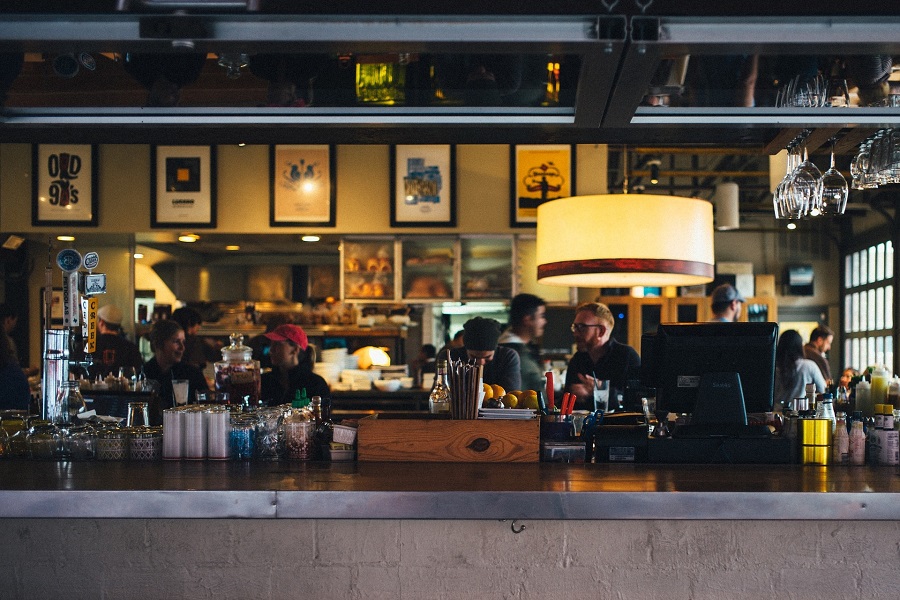 Regardless of the type of business you run, it is clear that the look and feel of a space influences the perceptions of your clientele. Recent research verifies what many have known: The sound of a room alters an individual's focus, feelings, and even satisfaction with their food.
Your commercial space is designed with purpose, whether you oversee an upscale retail store or a family restaurant. We understand that each area has its own unique needs and that accommodating these can make or break an operation. Any technology installation must balance reliability, durability, and scalability while not dominating the architecture or decor.
Our commercial audio-video integration specialists have the right audio solution for your San Jose, CA space regardless of your business type. Read more to learn how you can attract and retain more clients with a professional and discreet audio system.
SEE ALSO: Has Your Current Commercial Audio-Video Company Dropped the Ball?
APPLICATION-DRIVEN
Commercial audio comes in many different forms, and no one solution will work for every project. Home audio units are not compatible with professional environments. Products designed for business operations must meet a higher level of quality. In many cases, the equipment may run for months or years without being shut off while requiring minimal maintenance. Aside from the occasional zone volume adjustment, these systems run on their own.
Depending on the type of business you manage, there are numerous applications for a distributed audio system. For example, a restaurant requires more overall coverage while not targeting specific tables to enhance the experience and reduce the distraction of nearby conversations. Sports bars need range, voice clarity, and the ability to select different sources and zones. Retail stores utilize background music in conjunction with location-specific messaging like digital signage.
HEARD NOT SEEN
Many spaces consider the visual ambiance as a vital component of their business philosophy. Architecture and decor are crafted to present a specific impression. Having a speaker system interrupt the feel and flow of a room is not desirable. Fortunately, there is a way to combine the power of music and aesthetics.
At Western Audio Video, our team works with you to install speakers that generate remarkable sound while remaining unobtrusive. For example, recessed drivers disappear from view behind flush-mounted grills that can be painted or skinned to match their surroundings. In addition, swivel-mounted drivers ensure complete coverage, minimizing the number of units needed.
In situations where aesthetics demand that no sign of technology is evident, speakers can be fully integrated into the walls and stay out of sight. With these "invisible" models, the music appears to come from everywhere and nowhere all at once. Enjoy full resonant reproduction across the frequency spectrum without excessive volume or loss of intelligibility.
THE LOOK OF YOUR AUDIO
The speakers in your commercial space do not need to be black boxes that disrupt your design. Instead, work with our team to create the perfect sound field that suits your needs. Call us at 650-680-3875 or fill out our online contact form to start the conversation. We look forward to working with you.

No video selected.