Which Teleconferencing Environment is the Best Fit for Your Business?
Explore the Differences Between Google Meet, Zoom, and Skype for Business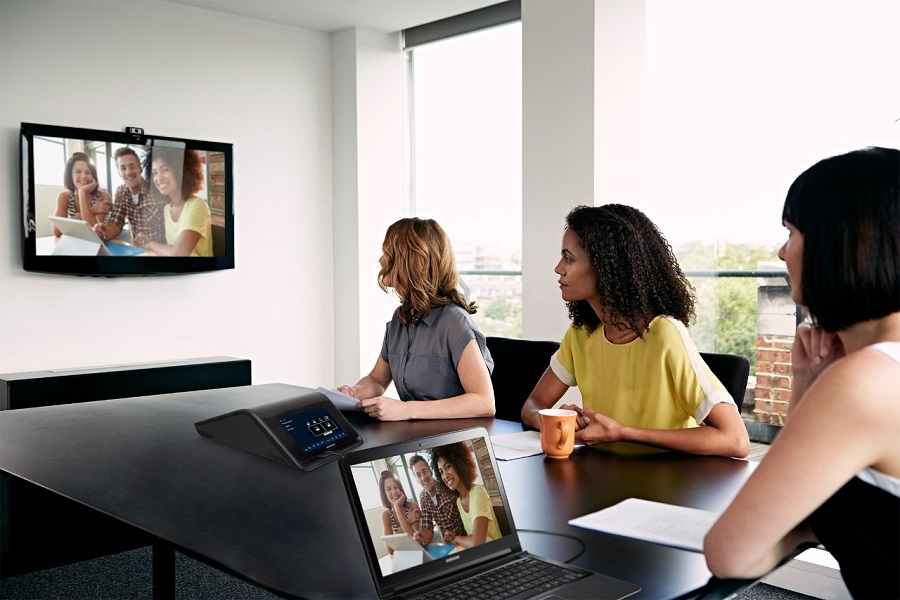 Teleconferencing is one of the most vital components of business life throughout San Francisco, CA's wide range of industries. Leveraging teleconferencing technology is becoming a necessity with more remote employees and company goals that spread worldwide. Embracing video collaboration will boost employee communications, productivity, problem-solving and client retention.
Not only should you invest in cutting-edge conference room AV, but in collaboration software as well. A study conducted by IDG Enterprises in 2016 found companies worldwide spent $3.5 billion on video conferencing apps to accomplish that goal. Do you know which option would be the best fit for your business goals? Research three of the most popular ones below to find out.
SEE MORE: Prepare Your Conference Room for Zoom Meetings
Zoom
Zoom makes it easy to create meetings and invite participants via a link or call-in number. Mobile apps for Android and iOS also let remote employees join in on the go. The only caveat is participants do have to download the app or program to participate—though conference room AV solutions from Crestron sometimes come with it built in.
Among the collaboration platforms mentioned in this blog, Zoom has the smoothest, most professional user interface, and the most significant suite of collaboration features. It offers HD video, screen sharing, and co-annotation. Didn't have time to clean up your surroundings before the call? Look more professional with a wide variety of virtual backgrounds.
For added security, all calls include encryption and all transcripts and recordings are password protected. We recommend upgrading to one of the paid packages to get access to up to 1000 video participants with 50 videos allowed on-screen simultaneously.
Skype for Business
Skype for Business is particularly useful for internal communications due to its Office apps integration. You can access Word, Excel, PowerPoint, and OneNote. Seamlessly schedule meetings through Outlook for a smoother workflow.
The app offers video recording, screen sharing, and instant messaging. Annotate directly on PowerPoint during the presentation, use interactive whiteboards, and create polls during your meeting. As with Zoom virtual backgrounds, you can play around with how you show up to other participants through auto-cropping and head tracking.
Just like with Zoom, all audio and video streams are encrypted for added security, and the app does include 24/7 phone support if you encounter any issues. Free versions allow for up to 25 participants, while enterprise-grade solutions allow for 250 participants and even mass broadcasts up to 10,000 people if you're doing a webinar or live event recording.
Google Meet
Google Meet is the easiest to set up and ideal for quick conversations. Just share the link or call-in number to get started. For added efficiency, there's no need to download any programs. Paid enterprise versions let you expand to 100 participants, view high-resolution content and create custom invite URLs.
Another cool thing about Google Meet is its G Suite integration. It's easier for everyone on your company to keep track of meeting information through Calendar and Gmail. It's also compatible with most platforms, so it fits seamlessly with the rest of your conference room AV.
Want to learn more about the best conference room AV options for your business? Our team of experts designs custom solutions that match your company needs and scope. To set up a one-on-one consultation, call us at (650) 747-9447, fill out our contact form or chat with us below.