The Best Conference Room Systems for Team Productivity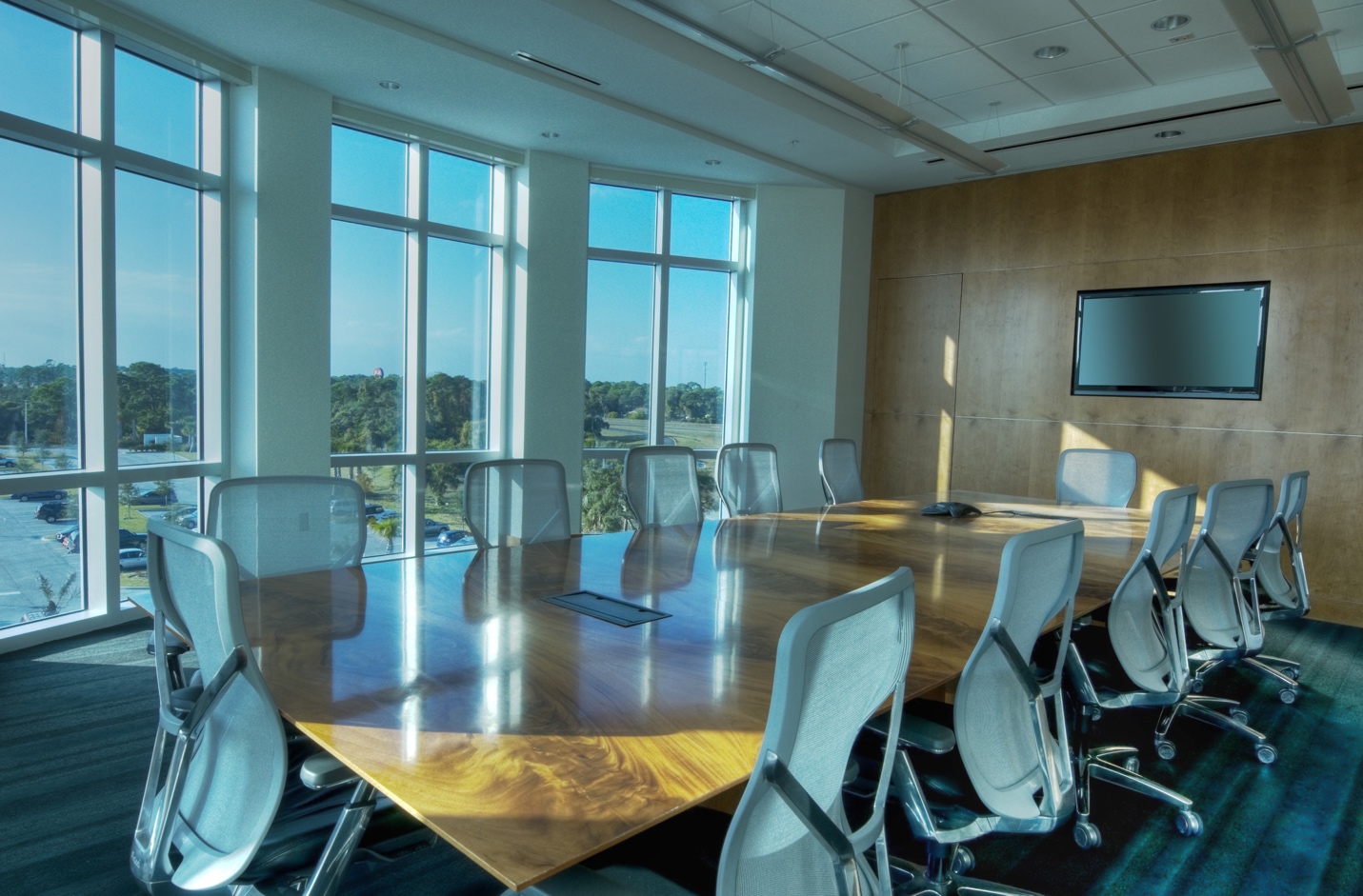 You invest in smart technology because it makes your business run smoother, and your conference room is a space where you want everyone to be as productive and efficient as possible. It is where important meetings are happening all day long, and you want a room that offers the functionality you need to make staff and clients feel like their time isn't wasted.
With commercial automation, you can cut down on presentation set-up time, automatically let your staff know about scheduling changes, and engage in high-quality video conferencing. Read on to learn more about how these conference room systems can improve the operations of your San Jose, CA business.
SEE ALSO: How to Fix Your Poor Conference Room Audio
Presentation Technology
The faster you can begin a presentation, the better, and a conference room system makes it easier than ever to connect your device to audio video equipment with or without wires. Configurable connectivity hubs can be built directly into your conference room tables, providing easy access to electric outlets and any number of connectors you may need.
If you'd rather go the wireless route, we'll set up a system with a strong Wi-Fi signal and secure access points, so your network isn't compromised when new devices are connected. Connect your laptop and have a presentation going in seconds instead of minutes, and quickly adjust the room's lights and audio for the presentation from a single app.
Smart Scheduling
You're probably well aware of how much time gets eaten up by scheduling mix-ups. Sometimes employees don't know what time a meeting is supposed to happen, or the location was changed and not everyone has been made aware.
A conference room system makes your scheduling as painless as possible, with simple reservation of spaces and automatic alerts when rooms are made available earlier than expected or if meetings run long. Need to change a location? Use your smart device to update the schedule and let your co-workers know immediately.
Video Conferencing
Your company's technical expertise is part of its image, and unreliable video conferencing technology makes you look sloppy and behind the times. We live in the age of high-definition, and it's possible to bring that level of image quality to your telecommunications.
Give your video conferencing a significant performance boost with Polycom telecommunications solutions, delivering HD video that will make everyone feel like they're in the same room. They offer smart technology that ensures people are seen and heard clearly, with sound blocking features that cut out ambient noise that can potentially interrupt your train of thought.
Want to learn more about how your San Jose office can benefit from these conference room systems? Reach out to one of our experts at (877) 747-9447 or by filling out our online form.