Monitor Your Energy Consumption with Savant Energy Control Modules
Smart Home Control for Your San Jose Property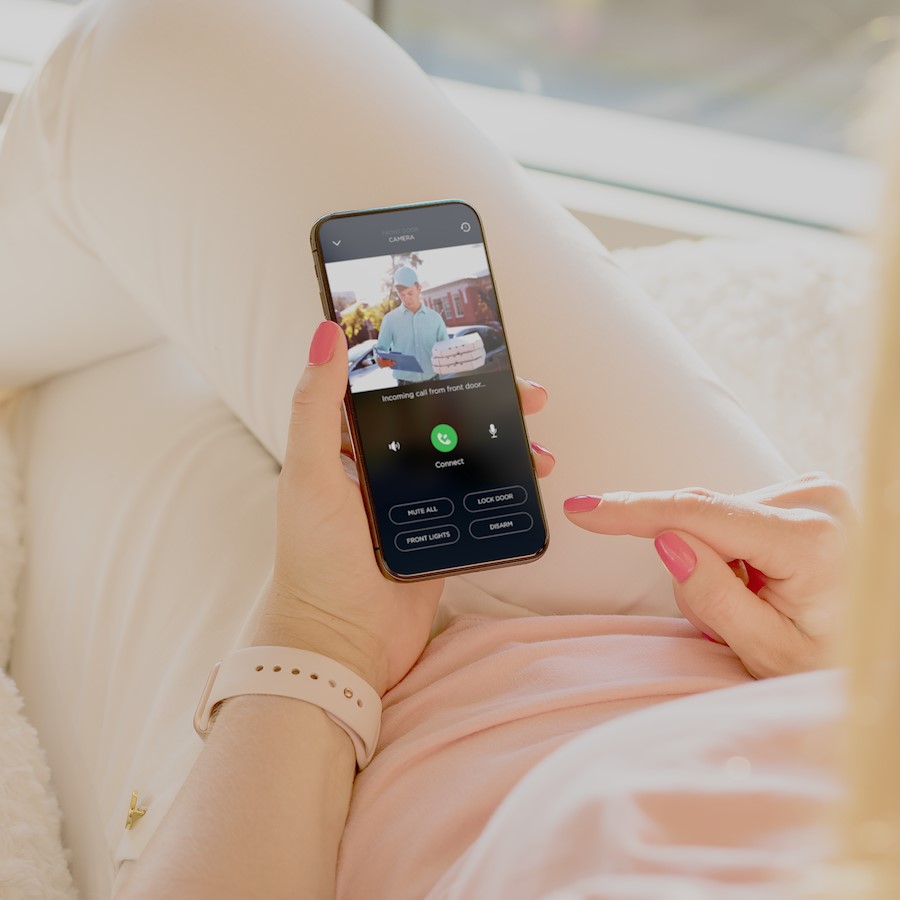 Are you looking for ways to stay on top of all the happenings in your San Jose, CA, estate, both while you're at home and when you're away? Look no further than an all-encompassing smart home control solution that not only controls your main home but can also control and monitor your pool house, outdoor entertainment system, and more.
Use your mobile device or a unique touch panel to manage all of your smart home control solutions and energy consumption in one simple and easy-to-use interface.
Keep reading for more insight into how a smart home control system and energy-efficient Breaker Companion modules by Savant can make your life easier while reducing your carbon footprint.
SEE ALSO: Can Your Home Network Handle the Latest Technology?
Energy Efficiency
Stay in compliance with the California Energy Commission's building energy efficiency standards with Savant's new Breaker Companion modules. For both light and energy monitoring, these modules snap into standard breaker panels and allow for utility-grade data reporting of your energy usage! The Savant Pro App works with these new Savant control modules to bring the power of whole-property control and energy management into one easy-to-use interface.
You essentially have microgrid technology at your fingertips. You can manage electrical loads up to 30 amps throughout your estate and be able to monitor energy loads of appliances, lighting, pool pumps, and more.
You can also adjust usage throughout the day or completely power down a system during peak energy times. By monitoring your energy consumption during peak hours, you can confidently reduce your carbon footprint and use the cleanest California energy available from your energy provider.
For additional energy savings, incorporate smart thermostats throughout your estate and save up to 10% on annual heating and cooling costs, depending on your specific energy provider. Motorized window treatments installed in your San Jose home also prevent solar heat gain and can be opened and closed remotely with the touch of a button or with pre-scheduled scenes when you integrate them with your control system.
Lighting
Lighting control is another smart home automation feature you can add throughout your estate for energy savings. Pair LED lighting with smart lighting control for a double whammy approach to energy savings! Place smart lighting outdoors as well; many varieties of bulbs and fixtures are made to withstand the heat of the California sun. Additionally, you can integrate motion sensors with your lighting so that your lighting only turns on when motion is detected.

Custom-design your smart lighting system and pre-program scenes. Selecting or auto-scheduling a Good Morning scene can open your motorized shades and turn on your kitchen lights, so you can start cooking breakfast as soon as you enter the space. Selecting a Party Time scene can dim the house lights, turn on the deck and in-pool lights, and turn on your outdoor entertainment system to set the mood for a house party sure to go into the late hours.

Smart home control and energy management works beyond the confines of your home and can work outside on the deck, in your pool house, and your rental property. Want to learn more about how Western Audio Video can help you save energy and bring convenience to your life? Call us today at (650) 747-9447 or contact us using our online form. We can't wait to work with you!

No video selected.