How to Improve Your Conference Room System's Audio
Make Sure You Hear Every Word in Every Meeting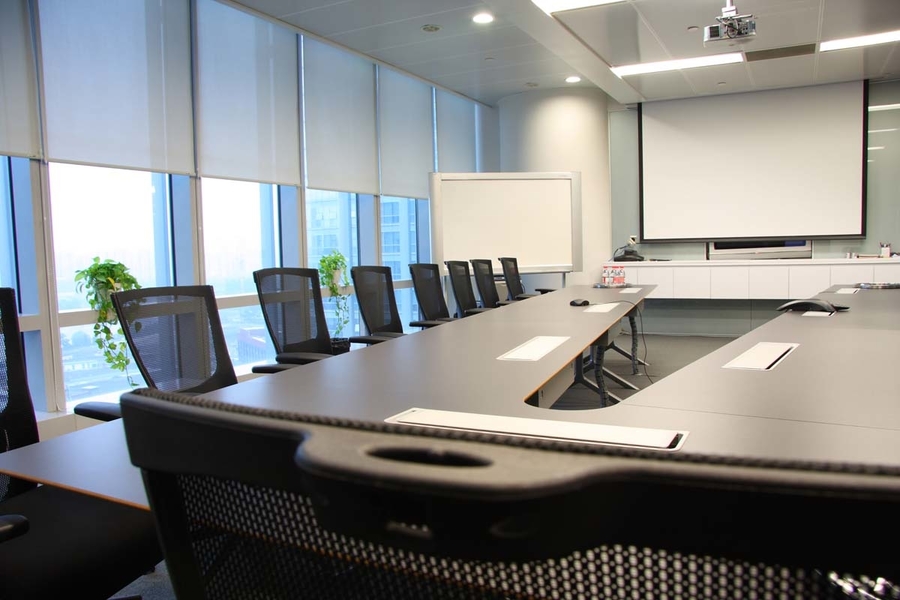 There's nothing quite as frustrating than trying to conduct a meeting or presentation in your San Francisco, CA conference room, only to have the audio give out on you. It might range from a glitchy interference to a garbled mess every time someone tries to talk via video chat or when you play media in a presentation.
You lose time and everyone's attention when you're working on getting your system up and running smoothly again. But with a professional conference room system installation, audio never has to be a problem again.
In this blog, we'll show you how you can improve your conference room audio to make for efficient meetings, training sessions, and more. Keep reading on below.
SEE ALSO: Which Teleconferencing System is the Best Fit for Your Business?
Consistent, Impeccable Audio
When it comes to your conference room audio, your system should never falter. And with a professional installation by our team of experts, you'll never have to worry about another technical hiccup again.
Imagine a system with high-end equipment that delivers only high-fidelity sound performance, every time. You can rely on trust-worthy in-ceiling and in-wall speakers that are installed around your boardroom so that everyone can hear with ease – no straining or complete silence required. These speakers are well hidden so that they won't intrude on your room's design and setup. You'll enjoy impeccable sound with no clutter or distraction.
Easily adjust the volume or change from video conference audio to media presentation audio from the same intuitive interface. You can even integrate a ceiling microphone for the room so that those in the back can hear you as you conduct a meeting or informational session at the front. No one is left out, and no important information is excluded due to incoherent audio.
Professional Installation and Solutions
When you work with our team at Western Audio Video, you can rest assured that your conference room audio is in good hands. We take every part of the installation into consideration and make sure that every essential component is in place.

We work with a room's natural acoustics, customizing it for the better. From proper paneling that consider echo cancellation and installations that include digital signal processors, you can expect only top-notch sound. Our expert speaker placements and installations within the walls and ceilings mean you receive only high-quality audio performance for every meeting.

You can rely on our team for everything during and after the installation. You'll have complete technical support long after we've installed the last bit of wiring and when the final speaker is in place. So even though your system will run reliably when we're through, there is no need to worry if you are ever to have a rare problem arise. We can fix any issue quickly, guaranteed, so that your boardroom is up and running as it should be.

Want to learn more about bringing a smart conference room system to your company so that you can depend on trustworthy, high-end audio every time? Give us a call or fill out our online contact form for a no-obligation consultation. We'd love to hear from you!

No video selected.