How Smart Home Control Elevates Your Day-to-Day Life
What Features Does a Smart System Bring to Your Home?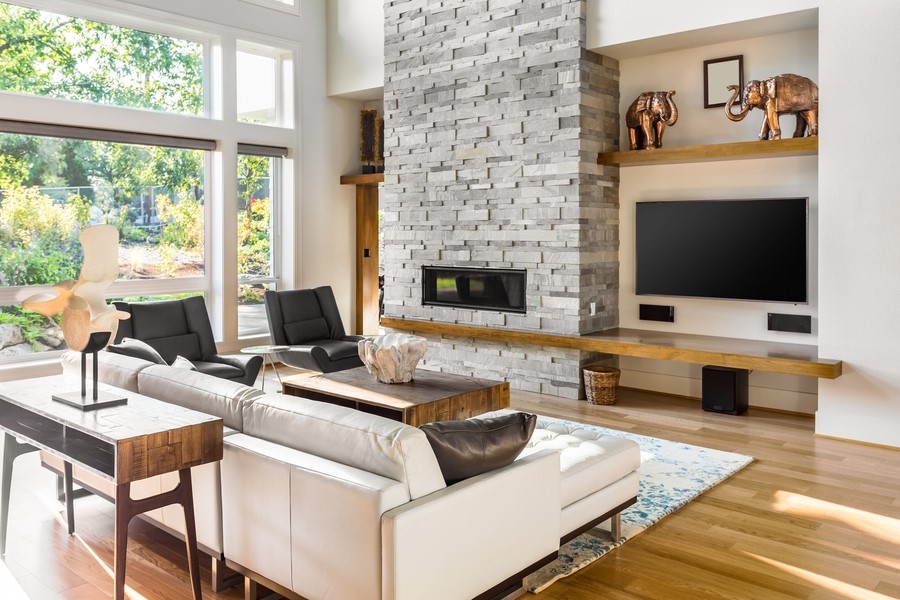 Make your daily life a breeze. With smart home control and automation in your San Francisco, CA living space, you can go about your day with zero hassles. Smart technologies and features can add convenience, comfort, and security to your property, and create a welcoming and luxurious home that's easy to manage with your own smartphone.
Elevate your entire lifestyle with these smart solutions. Want to find out more about a smart home system's many benefits for your everyday routine? Keep reading below!
SEE ALSO: THE LATEST IN SMART CONTROL AND AUTOMATION TECH
Easy-to-Use Smart Systems
There's nothing worse than having a fully operational smart home control system in your space, but not being able to manage it with ease on a regular basis. But using your smart technologies shouldn't be a daunting undertaking!
Luckily, you can control your entire system with just a push of a button. Using your smart device of choice, whether it's a smartphone, tablet, laptop, or wall panel, you can have all your smart solutions right at your command and in your hands.
The best part is that you can control your smart tech from any room in your home, and even anywhere in the world with internet access. Turn off your lights, watch surveillance videos, lower shades, and lock the doors while you're on the other side of the country.
Now you can make your everyday activities, chores, and routines easier too. Press a button to adjust the smart thermostat, raise up your shades, dim the lights, and turn on your whole AV setup in the media room.
Create the perfect atmosphere for all sorts of situations and events, whether it's a dinner party with friends and family, the ultimate movie night, or relaxing night in after a long day at work. "Scenes" can help with these scenarios as well. Learn more below.
Set the Right Scene
"Scenes" are ideal for making any room or area of your home ready and set for whatever you need the space to be. You can set or schedule your system to do more than one action at once when you press a single button or even when another device is working.

When your alarm goes off in the morning, your shades can raise up, your lights can brighten, and your favorite party song can play to get you ready for the day. And a whole home audio and video system lets those tunes, and any other form of media, go along with you as you make your way downstairs and into the kitchen.

For movie and TV show viewings in your home theater or media room, turn on your 4K screen or projector, and have your blackout shades roll down, your lights turned off, and your speaker volume raised up. Now you don't have to worry about setting up the best viewing area – it'll already be done.

As the sun rises or sets, your landscape lighting can know to turn on or off depending on when you've scheduled them to do so, or you can install photosensors to detect when it's light out or not. Without even checking, you can know that your home exterior will remain illuminated in the night, and that no unnecessary lights are on during the day.

"Away" scenes are particularly helpful for when you're gone on vacation and want to have peace of mind over your property's safety. This scene can set your lights and shades to function throughout the day just as they would when you are home. This will mimic occupancy, and keep thieves from breaking into your actual empty home.

Learn more about smart home control features and how they can enhance every part of your day and life. Feel free to give us a call at 877-747-9447 or fill out our online contact form to schedule a no-obligation consultation with our team. We'd love to hear from you!

No video selected.