Creating an Engaging Presentation with Smart Technology
Captivate Your Audience With Commercial Media Distribution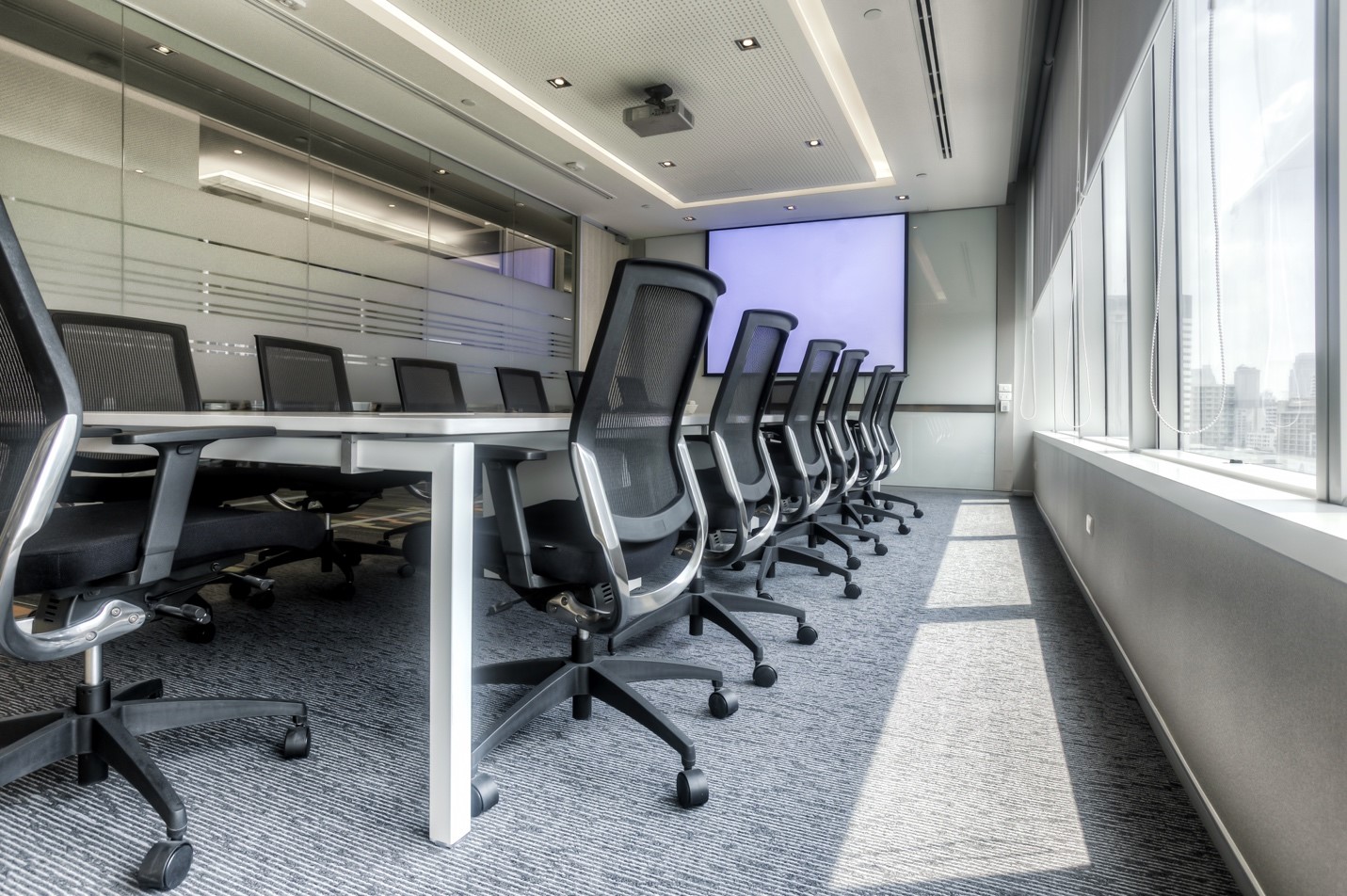 Preparing a multimedia presentation that entertains and educates your audience is a lot of hard work, so you don't want to create unnecessary stress with office technology that doesn't function properly when you need it to. If you're constantly wasting time with way too many wires, you need to know that there's a better, more efficient way to craft a perfect presentation.
Commercial media distribution brings all of your office's media systems together in a single streamlined control system. This system is accessed via a touch screen customized for your business or any smartphone or tablet with the control app and the appropriate access credentials.
It's easier than ever to control all of the A/V components in your office with commercial media distribution. You can pick a playlist for the lobby, choose company slideshows for your flat-panel displays, and start video conference calls from the same integrated technology interface. And when it comes to presentations, your multimedia technology upgrade will wow clients with high-performance audio and video that requires minimal set-up. Keep reading to learn how your Palo Alto office can benefit from commercial media distribution.
SEE ALSO: AUDIO VIDEO UPGRADES TO IMPROVE YOUR BUSINESS THIS FALL

Wireless Connectivity
We spend our days watching high-definition content on wireless networks, so why are we still using clunky wires to connect laptops for presentations? With a commercial media distribution and control system, you can significantly streamline the process by allowing employees to connect their laptops and smart devices wirelessly, regardless of their operating systems.
Our brand partner, Crestron, offers one of the industry's best wireless media solutions with its AirMedia 2.0 technology. It is easy to use and manage, delivering HD video playback with low bandwidth consumption, synchronized sound, and real-time keyboard and mouse tracking.
Crestron offers a full suite of commercial automation products, and you can pair AirMedia with other smart devices to quickly get your spaces ready for presentations. Push a single button on your control panel to lower your blinds, dim the lights, drop a projector screen, and put the system in pairing mode for whoever needs to connect their device. It's that simple, and it makes your company look even more impressive when your office functions this smoothly.
4K Video
Ultra high-definition video isn't the way of the future; it's already here. With 4K resolution displays, you'll be able to play video with unprecedented sharpness, adding richness to your multimedia presentations while engaging your audience.

As more and more businesses are staffed with remote employees outside of the office, it becomes especially important to have high-definition video technology for telecommunications. Whether it's for daily conference calls or presentations that are broadcast to all employees and recorded for future use, 4K video helps keep the viewer's attention with a crystal-clear image.


Want to learn more about how commercial media distribution can enrich your Palo Alto business? Reach out to one of our experts at (877) 747-9447 or by sending a message in the live chat window below.

No video selected.