Choosing the Best Microphone for Your Video Conferencing Equipment
Determine what sensitivity and pickup patterns are the best fit for your space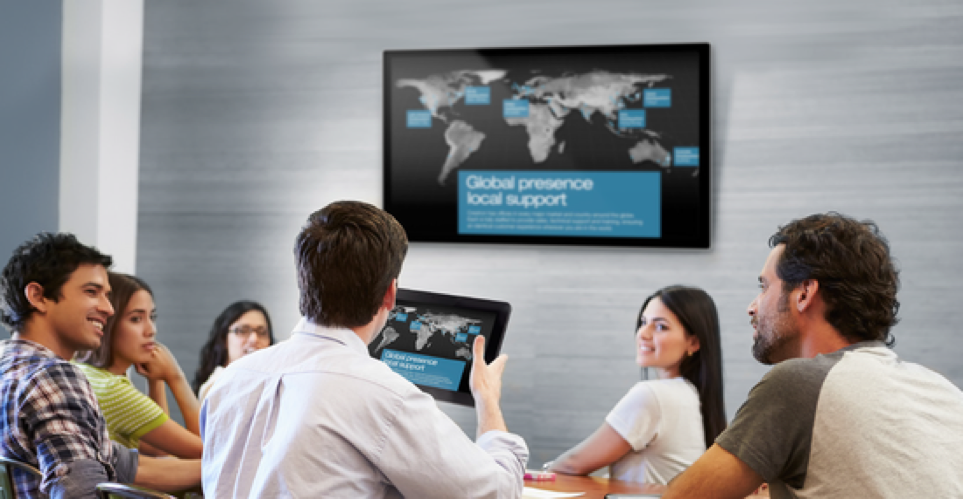 Telecommuting and video conferencing have become the new normal in American businesses. As you adapt to an increasingly remote workforce, it might be time to upgrade your commercial AV equipment so that your video meetings go seamlessly. Read on to learn what you should consider when selecting the right microphone for your video conferencing equipment in your San Jose, CA business.
SEE ALSO: MUST-HAVE EQUIPMENT FOR YOUR NETWORKING INSTALLATION
Microphone Sensitivity
Some mics are meant to pick up all sound in the room from a great distance, while others are meant only to pick up nearby sound. The sensitivity of the microphones is a crucial thing to consider. Before you begin your search for the perfect microphone, measure your space and factor in reflective surfaces such as tables, walls, and windows that will cause echoes, meaning you will need a microphone with less pickup distance. Some materials absorb sounds, such as curtains, rugs, and seating placement. Every microphone has its own pickup pattern or the distance and angle from which a speaker can be heard. The two most common types of pickup patterns are cardioid (directional) microphones and omnidirectional microphones.
Cardioid Microphones
Cardioid microphones capture the speaker's voice while minimizing sounds that could be occurring in the background. Think of a microphone at a sporting event; the announcer speaks into it, and you can only hear their voice, even though the crowd is cheering behind them. In a conference room, a cardioid microphone covers one or two seats. This can be a wired microphone, a wireless microphone that transmits via radio waves without cables, or a gooseneck microphone that allows the microphone to be close to the speaker (although they can be aesthetically unappealing). In conference rooms that are larger where there will be many echoes, individual or shared cardioid microphones are the best choice. Because they are closer to the speakers, there will be less unwanted noise. Keep in mind, however, that any fidgeting or close-by audio distractions will be amplified and that you will need microphones for each participant.
Omnidirectional Microphones
Omnidirectional microphones pick up any noise in its vicinity in 360 degrees of audio. This means that one or two well-placed microphones, either on the table or mounted in the ceiling, will cover everyone in the room, reducing the clutter of cables and freeing up table space for plans, documents, and papers. It will also cost less than cardioid microphones as you will only have to buy one or two. This is ideal in a small meeting room or a room where table space is limited. Keep in mind that an omnidirectional microphone will pick up all of the room's noise, including your AC, conversations, ambient noise, and people that are moving around during the presentations.

Want to learn more about the right video conferencing equipment for your San Jose office? Reach out to one of our experts at 650-665-6304or fill out our online form.

No video selected.