5 Reasons Your Office AV Needs a Much Needed Upgrade
Avoid These Common Mistakes to Enhance Employee Efficiency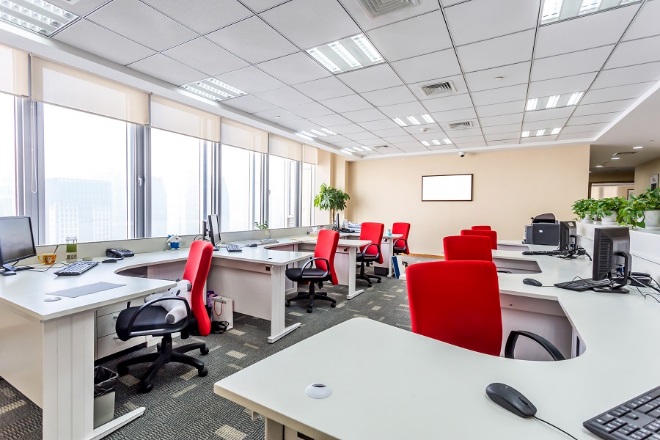 When was the last time you thought about your office AV solution? With so much overhead and everyday operations to worry about, it's easy for managers to end up with outdated systems. There's box TVs that are decades old, intercoms that can only be heard in half the office, and impossible-to-manage conference rooms. In this blog, we highlight common AV mistakes that can hinder communication and efficiency and show you how to resolve them.
SEE MORE: Can Your Business Benefit from A Telepresence System?
It's Too Hard to Manage
Difficult management is the number one mistake when it comes to office AV solutions. Whether you want to play upbeat music or set up a presentation in the boardroom, it should be easy to do so. Many times, valuable IT time and resources are spent trying to train employees on how to do this. Instead, opt for an AV solution that comes with an easy-to-use interface on a dedicated tablet or mobile app. It'll be easier to do your day-to-day activities and train any new employees.
You Have No Way to Share
Having displays in your office is an optimal way to share data and ideas and receive feedback. But just how are you showcasing that content? Instead of having everyone in the office fighting for the one HDMI jack in your boardroom, you should be investing in collaborative software from companies like Clear One that make it easy to share content both through hardwired and wireless connections. You can focus the team on the brainstorming at hand and not on how to participate.
Limited Music Options
Music is a great way to motivate your workforce. A study by the Mayo Clinic found that music can enhance worker mood and productivity. While some employees can opt for headphones, having music play throughout your space is another way to boost morale and bring the group together.
Choosing what to listen to, and how, can be a struggle. Through our office AV solutions, employees can access streaming services like Pandora and Spotify and play them through office speakers. All you have to do is come up with a schedule, so everyone has a shot at being DJ.
Managing Volume Levels
If you're going to have music or news playing throughout the day, volume complaints are going to be inevitable. As we mentioned, there needs to be a quick, easy way to adjust the volume if need be. Another way to alleviate this issue is to create distinct audio zones in your office. Optimize your speaker layout to create zones you can manage independently. This way you can have music playing a bit higher in the break room while staying relatively low in meeting rooms.
Focusing Only on Equipment
It's understandable when designing an office AV solution to focus on the equipment, but layout and acoustics can play a big part as well. You should include sound insulation to eliminate outside noise and protect private conversations. To avoid echoes during meetings, you should avoid hard surfaces like stone or glass and add carpets and curtains in your primary boardrooms or conference rooms. Finally, work with a professional to find the ideal location for microphones and cameras, so everyone is seen and heard clearly.

Want to learn more about enhancing your office space with the right audiovisuals? Western AV can help you get started, just call us at (877) 747-9447 or fill out our online contact form to get started.

No video selected.